Traditional Steel Collection
Traditional Steel garage doors deliver the Overhead Door™ brand's legendary performance and durability at our most affordable price. These garage doors are available with classic raised panels, wainscot inspired design or contemporary long panels. Two coats of baked-on polyester paint provide a low-maintenance finish that looks great, year after year.
These steel garage doors combine the long-lasting performance of high quality steel with the elegance of clean lines and classic designs. Whether you want to create a subtle statement or a bolder one, our wide assortment of neutral tones will complement the architectural details of your home.
For full product details on the Traditional Steel Collection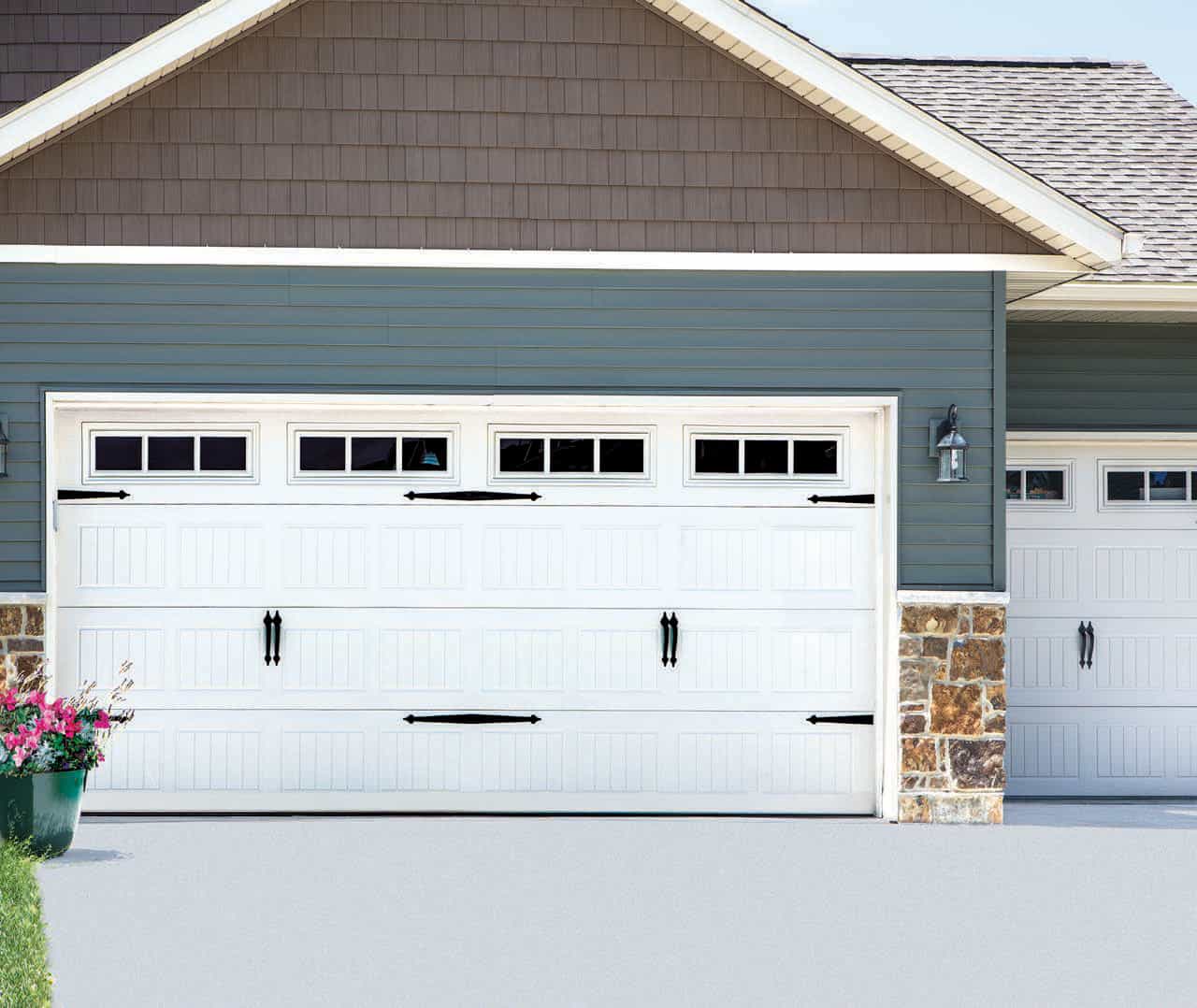 FROM CLASSIC TO MODERN AND EVERYTHING IN BETWEEN
We have the largest collection of affordable and premium garage doors in the region.
TEAM OF PROFESSIONALLY TRAINED TECHNICIANS
​Looking for fast and reliable garage door services? Give a call today and let our team of professionals get your garage door up and running properly again.
UNMATCHED QUALITY AND DURABILITY
Powerful, quiet, and durable, Overhead Door's automatic garage door openers are designed for performance.