Commercial Door Preventative Maintenance Plans & Safety Compliance
Your Trusted Source for All Your Preventative Maintenance & Safety Compliance Requirements
Overhead Door Company of Battle Creek & Jackson is your go to source for your business' commercial door preventative maintenance and safety compliance plans. Over the past 40 years we have been providing businesses across Michigan with professional preventative maintenance and safety compliance service to keep their organizations running efficiently all year round.
Our award-winning planned maintenance (PM) and safety compliance programs for commercial and industrial door and dock systems will help your business meet the Occupational Health & Safety standards, reduce safety liability, and demonstrate the proper "due-diligence" that is required.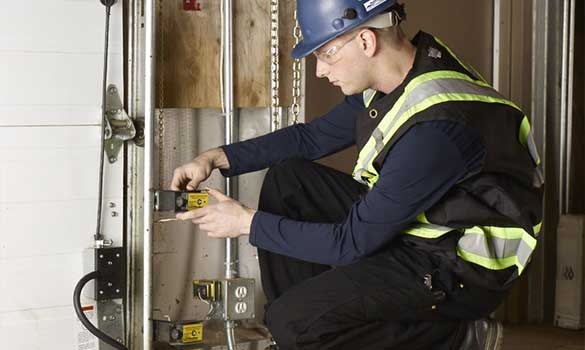 How Our Preventative Maintenance Plans Work
We will schedule an initial inspection and service of your door systems. During this initial visit, we will create an inventory of all doors and check and maintain all of your door systems' important components, including mechanical and structural elements, controls, settings, and safety devices.
After the initial maintenance work is completed, you'll receive a detailed PM Report for each door, complete with technicians' notes, photos, work completed, and corrective work required, if any.
If corrective work is needed, we will typically quote the work separately for your approval. We will also suggest a future PM schedule to keep your doors running properly and safely. Most door systems require PM once or twice per year, but some can require PM more often depending on manufacturers' specifications, frequency of use, and harshness of the operating environment.
All of your PM records will be posted to SafedoorPM's cloud-based Customer Portal, where they are securely stored and freely accessible 24/7. Or, you can print PM Inspection records if you prefer to retain hard copies.
In Need of Commercial Door Preventative Maintenance?
Contact Us Today