Courtyard Wind Load Collection
Wind Load Garage Doors - Courtyard
The Courtyard Collection 7565 Series wind load models are constructed of polyurethane insulation and two layers of steel. Designed with decorative overlays to resemble carriage house doors, these beautiful doors not only stand up to the most stringent building codes and agency requirements, they are thermally efficient with an R-value of 12.12.
For full product details on the Carriage House Collection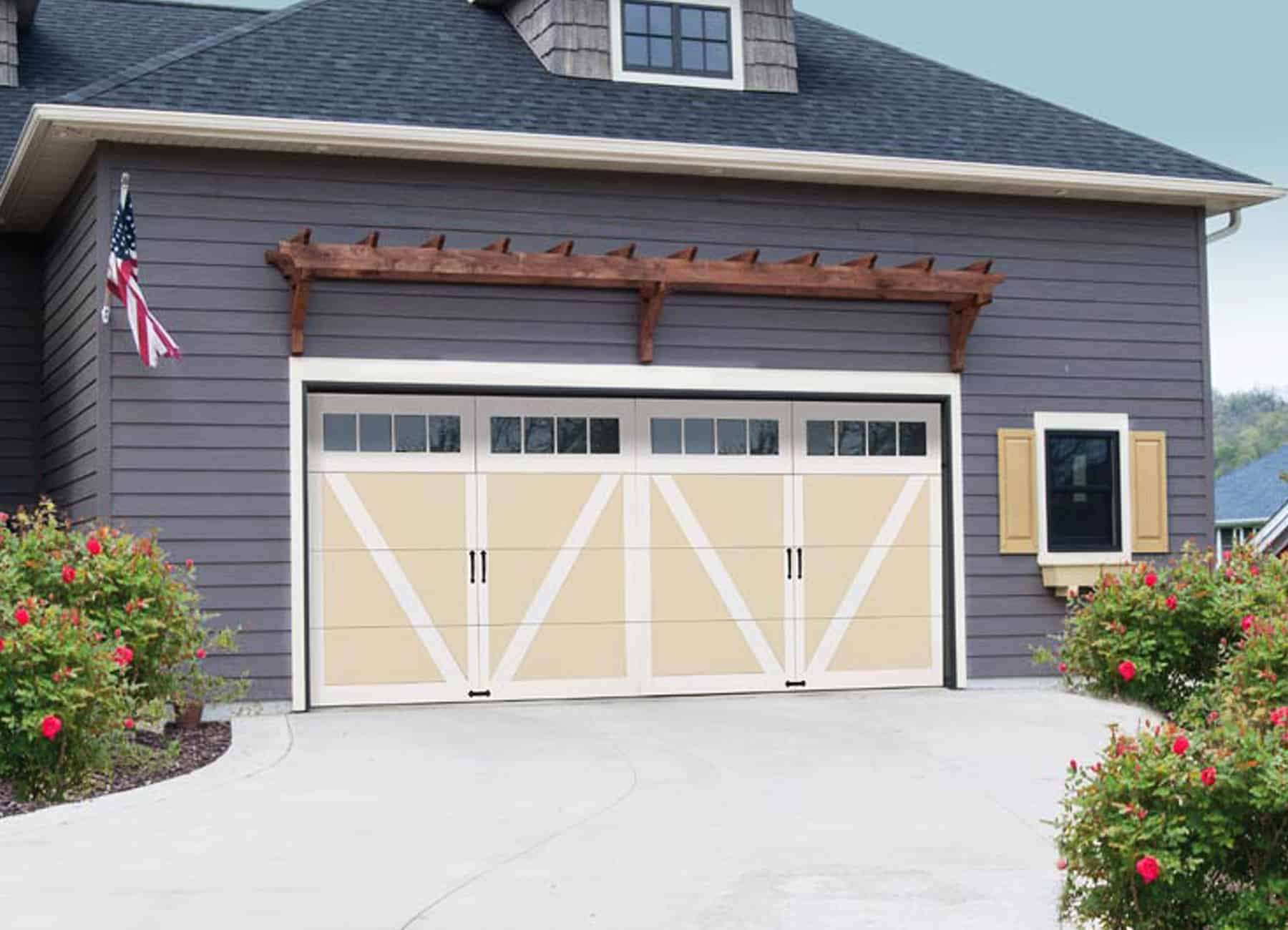 FROM CLASSIC TO MODERN AND EVERYTHING IN BETWEEN
We have the largest collection of affordable and premium garage doors in the region.
TEAM OF PROFESSIONALLY TRAINED TECHNICIANS
​Looking for fast and reliable garage door services? Give a call today and let our team of professionals get your garage door up and running properly again.
UNMATCHED QUALITY AND DURABILITY
Powerful, quiet, and durable, Overhead Door's automatic garage door openers are designed for performance.